OK, confession time. CJ Lyons' debut novel, LIFELINES, is next on my TBR pile. I am new to her work and thus this Moment is also a new kind for me, where I haven't read the author's work first. However, I did sneak a peek at the first page of LIFELINES and I can already tell it's going to be great. You know those books where you just know? I love those. And now I have the delicious prospect of a back list to work through. CJ happens to be a lovely and enthusiastic champion of readers and writers so I was eager to feature her here. Below she talks about the changing definition of making it…and finding out what really matters most in this crazy business.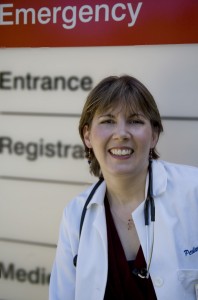 How did you know you made it?

This question made me laugh out loud–then I realized the wisdom behind it. When I practiced pediatric emergency medicine, it was easy to know when we had "made it." If the kids left our care happy and healthy or with a beating heart and a chance, we had succeeded.

But this writing gig is different. I'm not sure anyone ever "makes it"–even folks like Stephen King and Nora Roberts are driven to return to create new books, raising the bar for themselves even after achieving the level of success that the rest of us only dream of.

At first I thought that "making it" meant selling a book. Then it was seeing my first book, LIFELINES, on the shelves and getting rave reviews and becoming a National Bestseller.

All that changed when I got my first fan mail. Discovering that I had the power to connect with people I'd never met, to inspire as well as entertain–that felt almost as good as saving lives in the ER! Only now, instead of touching one life at a time, I could reach out to thousands!

My third book just came out and I treasure each fan letter as much as that first one. There have been people facing the pain of chronic illnesses who have been able to make it through the night because of my books. Fellow medical personnel, EMS, firefighters, and police officers have written, thanking me for the way I "tell it like it really is." And readers who simply needed an escape from their lives have found refuge in my words.

Honestly, no matter how much money or which bestseller lists I hit, I can't imagine any feeling as wonderful as the feeling I get when I hear from readers who have fallen in love with my books. It's an adrenalin rush that fuels my writing and lets me know, yes, I have made it!
About CJ:
As a pediatric ER doctor, CJ Lyons has lived the life she writes about in her cutting edge suspense novels. Her debut, LIFELINES (Berkley, March 2008), became a National Bestseller and Publishers Weekly proclaimed it a "breathtakingly fast-paced medical thriller." The second in the series, WARNING SIGNS, was released January, 2009 and the third, URGENT CARE, in October, 2009. Contact her at http://www.cjlyons.net